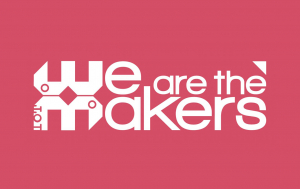 Scuola di Robotica, partner del progetto europeo Erasmus Plus IoT In Education – We are the Makers!  è lieta di invitare docenti a inviarci un abstract che descriva il proprio lavoro sulla robotica, stampa 3d, internet of things.
Un comitato scientifico europeo valuterà i lavori presentati e sceglierà il miglior lavoro il cui autore potrà partecipare alla conferenza internazionale di We are the makers a luglio 2020 in Germania. (Il premio consiste nel viaggio vitto e alloggio completamente spesati).
I lavori selezionati potranno comunque essere presentati alla conferenza internazionale.  Per maggiori informazioni sul progetto europeo che mette a disposizione numerosi lesson plan gratuitamente cliccate qui: www.wemakers.eu
La scadenza per la presentazione è il 30 Giugno 2020. 
Per sapere come presentare il proprio lavoro cliccate qui:
[download id="5033″]