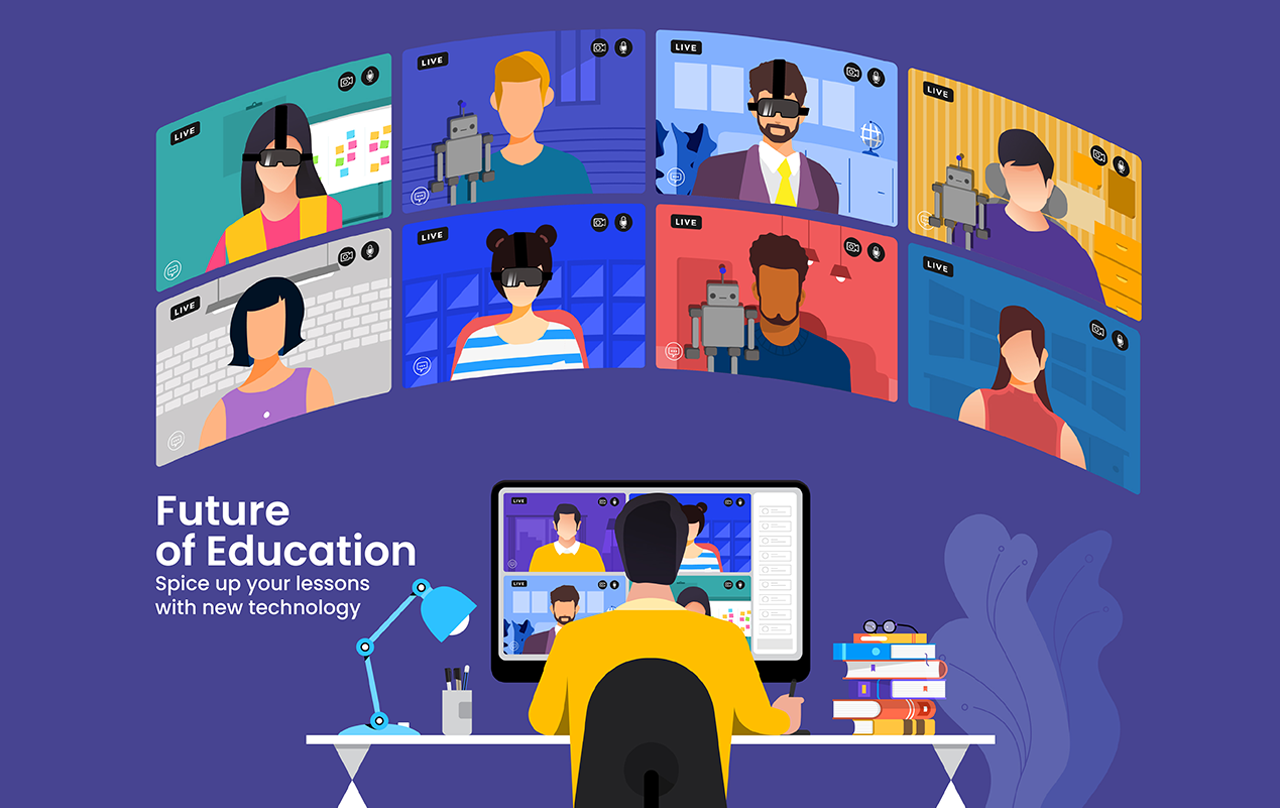 Future of Education: Distance Learning with technology
22 Dicember 2020 11:30 CET 4:00pm IST
Get ready to learn how technology can help shape the future of learning. The course is specialized for teachers so that they can provide their students with an enriching experience in learning, distance learning and in presence learning. 
We are committed to supporting teachers and their students around the globe as they face new learning challenges. 
Through this course, we will provide tips and tricks for making (distance) learning more effective. We also encourage teachers to use technology like IoT, AR/VR, and AI in the classrooms.
This lesson will guide the teachers about how online technologies can enhance the online learning experience. This will provide teachers understanding of effective online teaching practices with the use of different technologies.
What is remote teaching?

Which platforms can we use?

Which software/hardware can we use?

How to prepare

Tips and tricks for presenting

multitasking

Follow-up for future lessons
This is the first lesson of a course of 5 lessons.
To partecipate for free
Find out more information about the entire course on http://www.scuoladirobotica.it/en/future-of-education