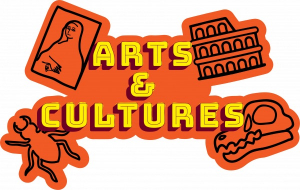 Aperta il 22 luglio 2020 la NAO Challenge 2021 con una diretta, durrnte la quale sono intervenuti gli organizzatori (Scuola di Robotica, Softbankrobotics e CampuStore) e Direttori di Musei ed esperti di comunicazione dell'arte. Infatti, la mission dell'edizione 2021 riguarda, a  grande richiesta, le idee, i progetti e le attività del robot NAO per promuovere i beni culturali.
Trovate la diretta qui: https://www.naochallenge.it/#live
Con gli organizzatori (Scuola di Robotica, Softbankrobotics e CampuStore), sono intervenuti:
Serena Bertolucci, Direttrice della Fondazione Palazzo Ducale di Genova
Eva Degl'Innocenti, Direttrice del Museo Archeologico Nazionale di Taranto – MarTA
Nancy Proctor, Direttrice del Peale Center for Baltimore History and Architecture e co-Presidente di MuseWeb
Wolfgang Heckl, Direttore generale del Deutsches Museum di Monaco di Baviera
Marco Guglielminotti Trive, Direttore del MAO, Museo d'Arte Orientale di Torino
Prisca Cupellini, Head of Communications and Digital, MAXXI Museo nazionale delle arti del XXI secolo, Roma
Laura Scarlata, Educatrice museale dei Servizi educati del Palazzo delle Esposizioni, Roma.
Il Direttore dello Smithsonian di Washington, D.C., Lonnie Bunch III (14th Secretary of the Smithsonian), ha inviato alla NAO Challenge gli auguri di successo.
I Direttori e le Esperte che sono intervenuti hanno descritto le attività tecnologiche cui hanno dato vita nei loro Musei e hanno espresso sostegno alla NAO Challenge, condividendone le finalità.
A breve troverete su questo sito i diversi interventi pubblicati singolarmente, con il testo in inglese e italiano.
Nel link, gli Ospiti della Presentazione della NAO CHallenge 2021, Direttori di Musei ed Esperti.