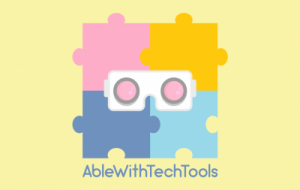 The first newsletter of the European project Erasmus+ KA2 Able With Tech Tools of which Scuola di Robotica is a partner is available.
The project aims to teach undergraduates how to develop the skills of students with special educational needs.
Assistive technologies will be promoted to improve the social and communication skills of students with ASD (Autistic Spectrum Disorder).
Virtual Reality technology will be used to carry out the project by creating scenarios.
Download the Able with Tech Tools newsletter by clicking here E-NEWSLETTER 1- Able With Tech Tools – English