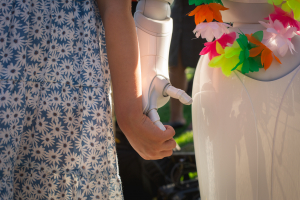 ImPowerment is a project carried out with the contribution of the Italian Presidency of the Council of Ministers – Department of Family Policies, within the "EduCare" Call for Proposals with the aim of encouraging the resumption of educational, playful and recreational activities of children and young people, strongly penalized by the health emergency by COVID-19.
The Laboratorio Cooperativa Sociale, together with the partners Fondazione Palazzo Ducale, Scuola di Robotica and Solidarietà e Lavoro wants to promote a territorial model that, starting from social work, involving cultural institutions and the local community, will create the conditions to progressively bring children "out" of the current condition of isolation, reactivating processes of socialization and learning, through a series of play/recreational/laboratory group activities, always maintaining safety conditions.
The idea was born after the results obtained by the VICOLI project, financed by Compagnia di San Paolo, whose network today addresses young people, starting from the idea that, for example, museums are ideal places for the growth and non-formal and/or informal learning of boys and girls, boys and girls, representing important spaces for their future.
Among the actions planned by ImPowerment there are summer centres, visits to museums with annexed artistic workshops, cultural walks in the area, workshops dedicated to new technologies and museum gamification, artistic and socialising activities aimed at developing intergenerational relationships.