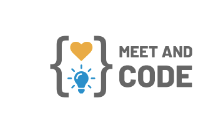 Take part in the free online Meet and Code event 2021 organized by the School of Robotics in Italy
Let's learn how to 3d print and help other boys and girls
October 2021, 10 am – 1 pm CET
https://attendee.gotowebinar.com/register/5706174395709777677
The European Perinatal Health Report estimates that 8.1 children out of every 1000 are born with diseases related to the lack of limb development. Children born with imperfect development of the upper limbs will not be able to perform the functions that will allow their muscular development, balance, posture complex.
In order to avoid the costs and problems of installing complex prostheses, low-cost 3D printed prostheses have been created that can be, as well as frequently changed, customised according to the tastes and wishes of the children.
Scuola di Robotica receives numerous requests for the creation of 3D prostheses.
The event of Meet and Code and Scuola di Robotica will take place online and will be open to boys and girls from various countries including Italy, France, Turkey, Germany, Romania. The main objective is to provide participants with the introductory elements to be able to customise prostheses for children with agenesis and then print them in 3D.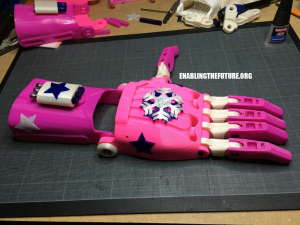 We will involve a lot of children to design and implement the whole customisation part. Children designing for children.
The children will use a free software with which they will be able to make and test customisations of the prostheses ad hoc.
The event will be included in the European Robotics Week 2021.
FOR WHO: everyone 1-24 years old, and teachers, parents, tutors
TO PARTICIPATE: https://attendee.gotowebinar.com/register/5706174395709777677
The Meet and Code website: https://meet-and-code.org/

The aim of Meet and Code is to introduce children and young people aged 8 to 24 to the world of technology and coding. The events are designed to show youngsters how fun and interesting coding can be and how ideas can become reality. Participants learn about how technology works and discover how IT enters our daily lives. By exploring multiple aspects of technology, digital and creative coding, they will be encouraged to develop the 'digital skills' that are increasingly important to face the world of today and tomorrow.